Coming to Niagara Falls & Looking for the Best Vacation Ever? Look no Further!
Niagara Falls, Canada is a tourist destination that is world renown because of its natural beauty and serenity. Despite visiting the actual Horseshoe Falls, there is much more to do including a fun day at Marineland, Niagara on the Lake, Crystal Beach and so much more; the options for fun are endless! However, when planning for a family vacations pacakge to Niagara Falls Canada and when looking for vacation packages in Niagara Falls Canada finding a place to stay may be overwhelming with many options for various hotels and motels in Niagara to choose from. But look no further as the E-Lodge Motel is the perfect place for you and your family to enjoy worry free.   E-Lodge Niagara is a family friendly establishment which is located close to all major attractions including a 10 minute walk to Clifton Hill and a 15 minute walk to the Horseshoe Falls, yet we are far away from all traffic, noise and congestion.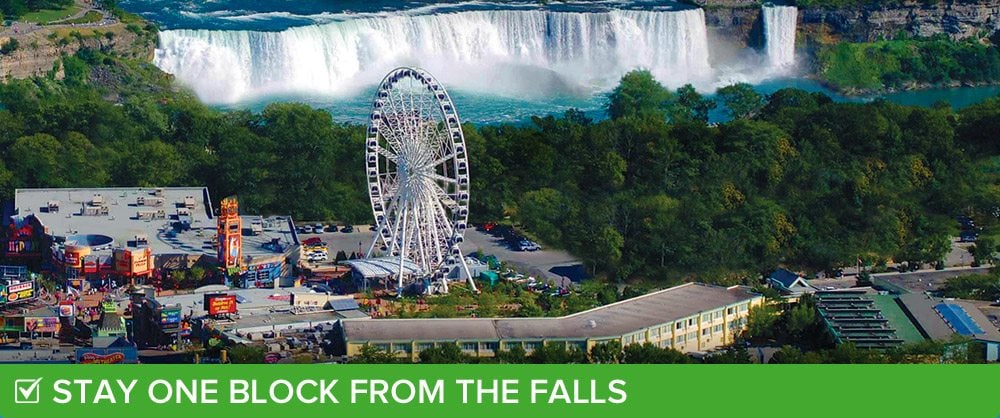 At the E-Lodge every guest is made to feel at home and our friendly staff are more than happy to assist in making your stay more comfortable and to make your vacation experience more memorable. The plus side of choosing the E-Lodge for your stay in Niagara is that it is a clean place that is super affordable. The money that you save on your accommodations at the E-Lodge can be spent on other activities for fun at the Falls in which you family can enjoy on your Niagara Falls Canada trip packages. Unfortunately the downside of staying at the E-Lodge is that you will love our clean rooms, service and price that you will be wanting to come back to stay with us again and again. So when searching for cheap hotels in Niagara Falls Canada and various packages, make E-Lodge Niagara your top choice when planning a stay in Niagara Falls, Canada.  You and your loved ones will not be disappointed.